Food & Drink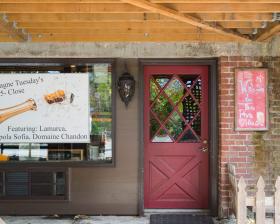 The Poe House
(828) 763-2739
105 First Avenue West Hendersonville, NC
Visit Website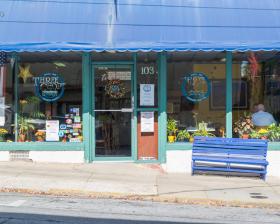 Three Chopt Sandwich Shoppe
(828) 692-0228
103 Third Avenue East Hendersonville, NC
Visit Website
Monday through Saturday: 11:00 am to 4:00 pm
Monday: Open! 4pm - 10ish Tuesday: Open! 4pm - 10ish Wednesday: Open! 4pm - 10ish Thursday: Open! 4pm - 10ish Friday: Open! 2pm - Midnight Saturday: Open! Noon - Midnight Sunday: Open! Noon to 9pm
Triskelion Brewing Company is dedicated to bringing you damn good beer. That's it. That's our goal. We like to do other stuff too... but primarily... here at the taphouse, our main objective is simply to produce the best beer we can possibly make. Well, and encourage you to try it. Located in Hendersonville's Historic 7th Avenue district, we encourage you to come down and experience the growing brewery scene in our small town. You'll love it. Stop in for a cold pint next time you cruise through our little section of the Appalachian Mountains.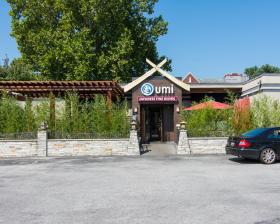 Umi Japanese Fine Dining
828-698-8048
633 North Main St.
Visit Website
Lunch: 11:00 am - 3:00 pm Mon - Fri Noon - 3:00 pm Sat - Sun Dinner: 4:30 pm - 9:30 pm Mon - Thu 4:30 pm - 10:30 pm Friday 3:00 pm - 10:30 pm Saturday 3:00 pm - 9:30 pm Sunday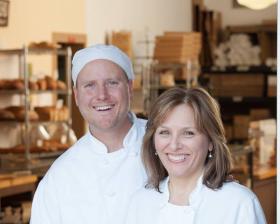 Underground Baking Co.
(828) 674-7494
352 7th Ave E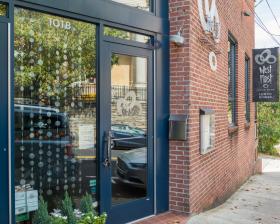 West First Wood Fired Pizza
(828) 693-1080
101 First Avenue West Hendersonville, NC
Visit Website
Monday through Friday Lunch 11 am - 2 pm | Dinner 5 pm - until Saturday 11am - 2pm | 5pm - until
Pages