Shopping
Splurge
414 N Main Street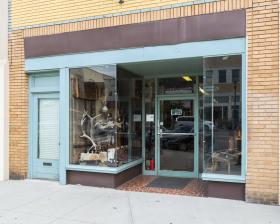 Stock Market
828-697-2005
340 North Main St.
Mon - Sat 11:00 am - 5:30 pm Sunday 1:00 pm - 5:30 pm
Swanner Restaurant Equipment Co
(828) 693-4204
604 7th Ave E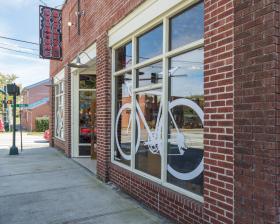 Monday through Friday 10:00 am to 6:00 pm Saturday 9:00 am to 5:00 pm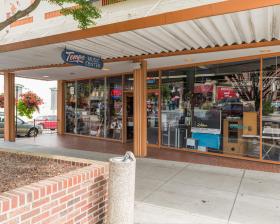 Mon - Fri 9:00 am - 6:00 pm Saturday 9:00 am - 5:00 pm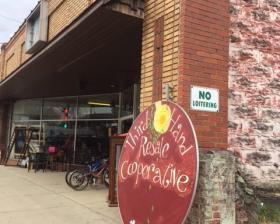 Third Hand Resale
701 Seventh Ave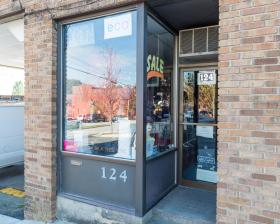 Tie Palace
(828) 697-0663
214 6th Avenue East Hendersonville, NC
Tuesday & Thursday: 5 pm to 8 pm Saturday: 11 am to 7 pm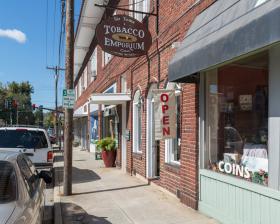 Tobacco Emporium of Hendersonville
(828) 697-7753
129 Fourth Avenue West Hendersonville, NC
Monday through Friday: 9:00 am to 5:30 pm
Vessel - gems and jewelry
(828) 595-9808
234 N Main St
Visit Website
Monday - Saturday: 10am - 8pm Sunday: 11am - 6pm
Village Green Antique Mall
828-692-9057
424 North Main St.
10:00 am - 5:00 pm Mon - Sat 1:00 pm - 5:00 pm Sunday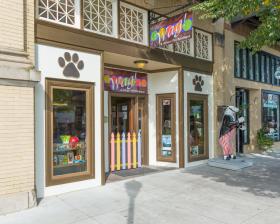 Open 7 days a week! 10:00 A.M. to 6 P.M. ~ May-Dec until 8 P.M. Friday & Saturday
DOWNTOWN HENDERSONVILLE'S FAVORITE PET STOP! Celebrating 11 years in Business! Wag! A Unique Pet Boutique is a wonderful, locally owned store you and your dog or cat will appreciate. We carry the best pet food and supplements in Hendersonville including Orijen, Acana, Fromm, Farmina, Open Farm, Rawbble, Answers, Steve's Pet Food, Small Batch, Tuckers, Stella & Chewy's, Vital Essentials, Pet Releaf CBD Oil, and more! Almost all of our edibles are made in the U.S.A., with NO edible products made in or sourced from China. We have a large selection of mix and match bulk treats and chews, antlers, water buffalo horns, bones, packaged treats and locally made baked goods. Choices provided are all natural, with no fillers, and many hypo-allergenic options for dogs and cats with special nutritional requirements. We carefully select and test everything on ourselves or our own dogs. WE WON'T CARRY PRODUCTS THAT WE CANNOT STAND BEHIND, 100%.
Wall Street Gallery & Studios
(828) 393-5755
413 North Wall Street Hendersonville, NC 28792
Visit Website
Tuesday through Friday - 9:30 am to 1:00 pm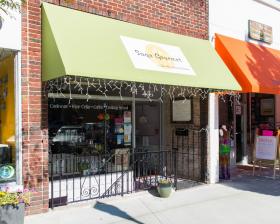 Tuesday-Saturday 11am-5pm
Locally owned and operated boutique wine shop. We offer concierge service as well as tastings, wine dinners, and cooking classes. We offer local delivery as well as curbside pickup. Our upstairs holds wine accessories as well as local products. Custom baskets and gifts.
Pages