Police Department News
July 3, 2019
Promotion of Detective
Hendersonville Police Officer Matt Capps has been promoted to Detective in the Criminal Investigation Division of the Hendersonville Police Department. Matt started with HPD as a dispatcher 2010. Matt Capps completed basic law enforcement training at Blue Ridge Community College in 2014. He has served HPD in the capacities of Field Training Officer; Background Investigator; Rape Aggression Defense Instructor; and Business District Officer. Detective Capps has been recognized for his excellence by receiving the Inez Norman Award for outstanding non-sworn employee in 2013. He has been recognized as officer of the quarter and was a member of the team of the year in 2017. We congratulate Detective Capps on being selected and recently completing our Detective Field Training Program. We are confident Matt will serve our community very well as a member of our outstanding cadre of detectives serving HPD.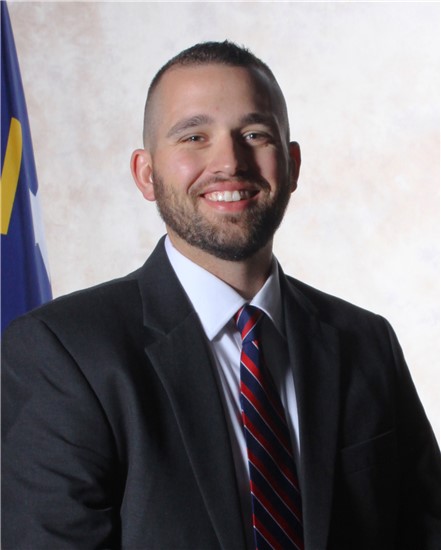 March 28, 2018
Retirement of Detective Philip Hudson
Detective Philip Hudson retired at the end of March. Hudson has served as parking enforcement, patrol officer, Sergeant, and detective in his 18+ years at the department. We wish Philip well and thank him for his many years of loyal dedication to our department and the citizens of Hendersonville.
December 5, 2016
Shop with a Hero
We had a great turnout for Shop with a Hero this year! What a blessing it is for us to be able to shop with these children! They are precious and so generous. All of the children wanted to buy gifts for other family members. Agencies that were represented were Hendersonville Police Department, Hendersonville Fire Department, Henderson County Sheriff's Office, Buncombe County Sheriff's Office, Asheville Fire Department, Asheville Police Department, Fletcher Police Department, and Columbus Police Department. We would like to thank, Wal-Mart, Sam's Club, Carolina Ace Hardware owner Greg Paul, First Restoration Services in Fletcher, Pepsi, and Elks Lodge 1616.
December 1, 2016
STAND T.A.L.L Thank a Local Lawman an enterprise of Sentinel Patriot Club, represented by President Ron Kauffman and Vice President Maureen DiRienzo, presented Chief of Police Herbert Blake and Lt. Mike Vesely of the Hendersonville Police Department with a check for $3,600 to cover the cost of ballisticvest outer carriers. The organization's mission includes recognizing law enforcement for the wonderful work, and through donations they receive, paying for the needs of the local law enforcement departments may not have the funds to cover. If you would like more information about STAND T.A.L.L. you can visit their website at www.thankacop.org or call them at 800-308-6817.