Patrol Services Bureau
The Patrol Services Bureau is comprised of four teams, consisting of a Captain, four Lieutenants, four Sergeants, and over 28 full time officers, several reserve officers, a parking enforcement officer, a school resource officer, and an administrative assistant.
The bureau is responsible for all initial calls for service in the field. Calls range from disturbances such as loud music and barking dogs to auto accidents, assaults, domestic disturbances, and other crimes within our jurisdiction. The Bureau is also responsible for subpoena and warrant service and is a first line of defense in the interdiction of illicit drugs within our community.
The Captain of the Patrol Services Bureau is Rich Olsen.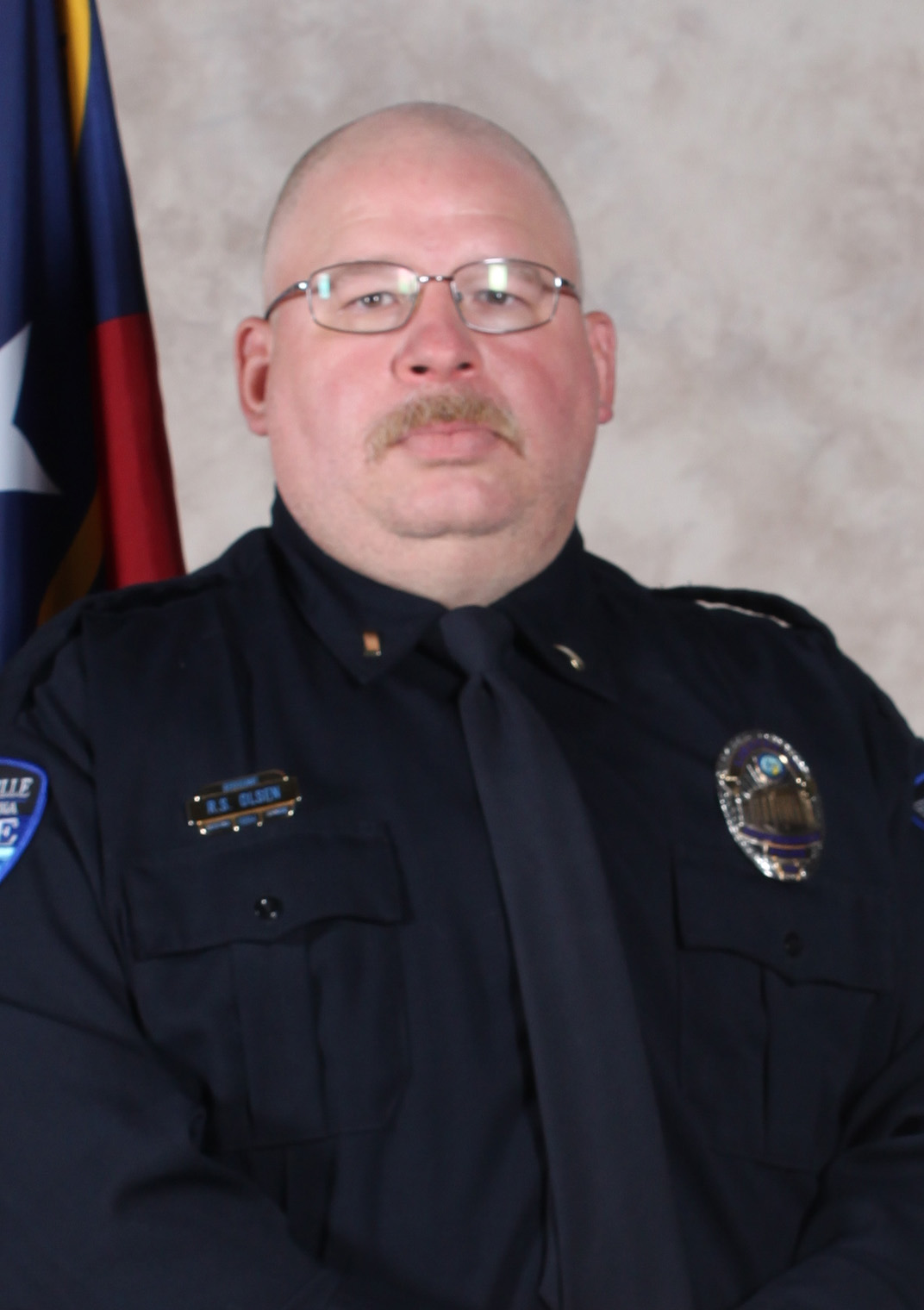 Captain Rich Olsen started with our department in 1994 as a Patrol Officer. He was promoted to Detective in 2005. He was promoted to Sergeant in the Patrol Services Bureau in 2016; promoted to Lieutenant in the Patrol Services Bureau in 2017. He was promoted to Captain of Patrol Services Bureau in July of 2020.
Captain Olsen has a Bachelor's Degree in Chemistry with a minor in Criminal Justice from Western Carolina University. He attended the FBI Carolina Command College and is a general and specialized firearms instructor. He completed the FBI Law Enforcement Executive Development Trilogy Series. Captain Olsen served in the US Army as a Military Police Officer.
Captain Olsen was our 2012 Detective of the Year as well as 2017 Supervisor of the Year.
The Hendersonville Police Department was one of the state's first seven D.A.R.E. agencies. In 1986 our department was selected as one of seven pilot sites to present the D.A.R.E. program and the only agency in Western North Carolina at the time.
Since then the department's D.A.R.E. program has grown in leaps and bounds and continues to be one of the state's best and most innovative programs.

The Hendersonville Police Department was also one of the first to initiate a 8th grade D.A.R.E. curriculum. Since its inception, the department's D.A.R.E. program has taught thousands of youth how to stay drug free and violence free.
School Resource Officers
The Hendersonville Police Department developed its "School Resource Officer Program" in 1994 in an endeavor to provide a positive influence for the young people in our schools.
The program has also attempted to increase cooperation in relationships between students, faculty, parents and the community.
It is the Department's goal to become mentors to the youth in our schools through positive interaction and to developed a rapport with our young people, giving them the tools they need to make beneficial, informed decisions in their lives.
Pictured (L-R) School Resource Sgt Darrah, Officer Gunnin, Officer Vance, and Officer Gardin.