Wastewater Treatment Plant Upgrades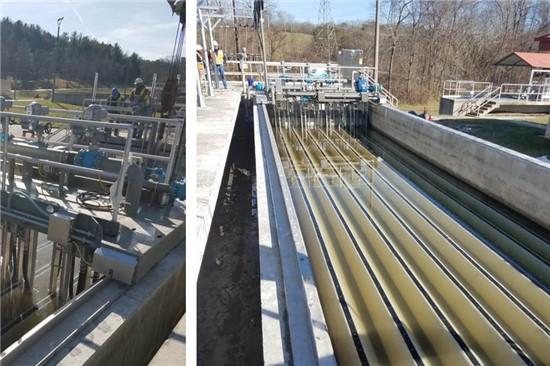 There have been some important projects completed at the City's Wastewater Treatment Plant recently. Garret DeMoss, Wastewater Treatment Facility Manager, gave a presentation to Hendersonville City Council at the January Council Meeting on the latest upgrades aimed at improving efficiency and ensuring reliability.
Power outages at wastewater treatment plants can pose a high risk for illicit discharge of untreated wastewater. When the City's current Wastewater Treatment Plant was constructed in 2001, it did not include a generator. In 2019, a generator with automatic transfer switch was installed at the facility to provide power in the event of an outage. The 1500 kW Cummins diesel generator has the ability to accommodate future plant expansion and has the fuel capacity for 72 hours of run-time. Since its installation, the plant has lost power on two occasions and the generator has been a great asset in the continuity of operations.
The original plant utilized two sand filters that had a previous capacity of 12 million gallons per day. An AquaDiamond cloth media filter was installed to replace one of the aging sand filters. The new filter, on its own, has a capacity of 15 million gallons a day and is much more efficient. Staff has already seen improvement in the effluent water quality by using the cloth media filter. The remaining sand filter will be retained and used as a back-up when the cloth filter is undergoing maintenance.
These two projects are perfect examples of rate payers' investments in the plant and sanitary sewer system. The generator and filter enhance current operations and allow for future expanded capacity.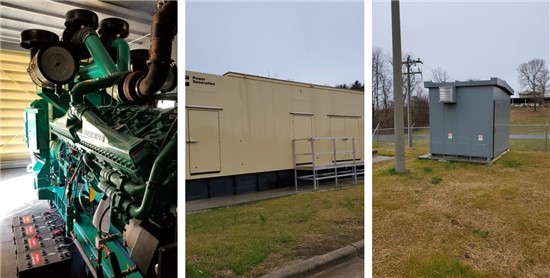 Generator Photos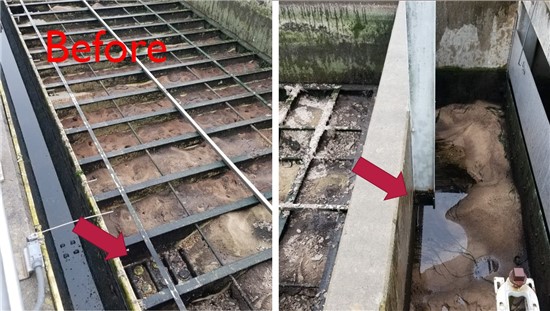 Sand filter that was replaced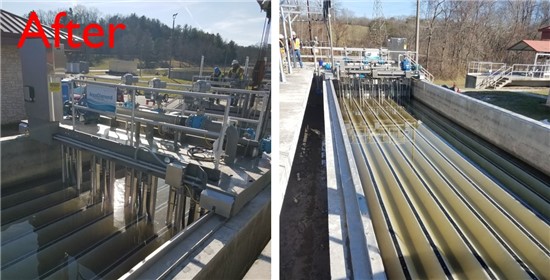 New cloth media filter