Earth Week

This year, in celebration of Earth Week taking place from April 16 to April 22, the City of Hendersonville and its Environmental Sustainability Board (ESB) are promoting earth-friendly activities and events around the community.
Want to make a big impact? Join the City of Hendersonville's Environmental Sustainability Board.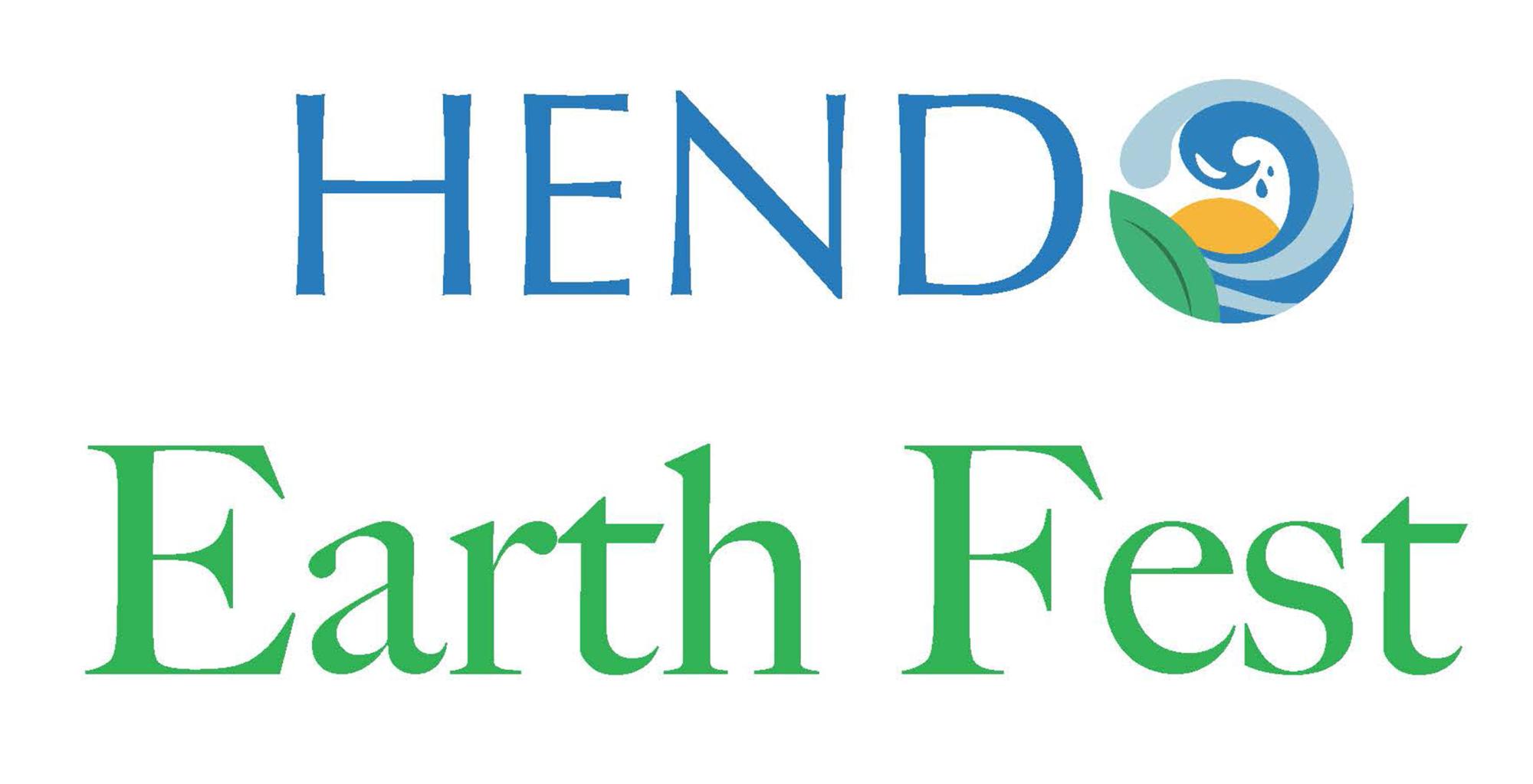 The City of Hendersonville Environmental Sustainability Board encourages you to mark your calendars for April 22nd! The first-ever Hendo Earth Fest is taking place in downtown Hendersonville on Earth Day from 10:00 am to 3:00 pm. Local organizations and environmental champions will educate, entertain, and raise awareness of the need to protect our planet for future generations.
The festival is sponsored by the Hendersonville Environmental Sustainability Board (ESB) in association with the Blue Ridge EV Club, Team ECCO, Conserving Carolina, Mountain True, Caregivers of Mother Earth, and Earth Caring Ministry of Trinity Presbyterian Church.
What: Hendo Earth Fest
When: Saturday, April 22, 2023, from 10:00 am to 3:00 pm
Where: Main Street in Hendersonville between 4th and 6th Avenues and 5th Avenue between N. Wall Street and King Street
The ESB has coordinated exhibits that educate and inform residents and visitors about our natural environment in a fun, festive atmosphere.
The Aquarium and Shark Lab by Team ECCO exhibits located on the 500 block of Main Street will focus on education, enrichment, and exploration of the ocean world.
The ESB exhibits located on the 400 block will provide hands-on activities and demonstrations designed to educate, renew and expand action to protect our Western North Carolina environment and natural resources.
The Blue Ridge EV Club vehicles and exhibits on Fifth Avenue will highlight electric transportation and systems. 2023 is the year of the Electric Vehicle!
Come join your friends and neighbors to celebrate Earth Day at the very first Hendo Earth Fest!
Additional information on the event is available at www.hvlnc.gov/hendoearthfest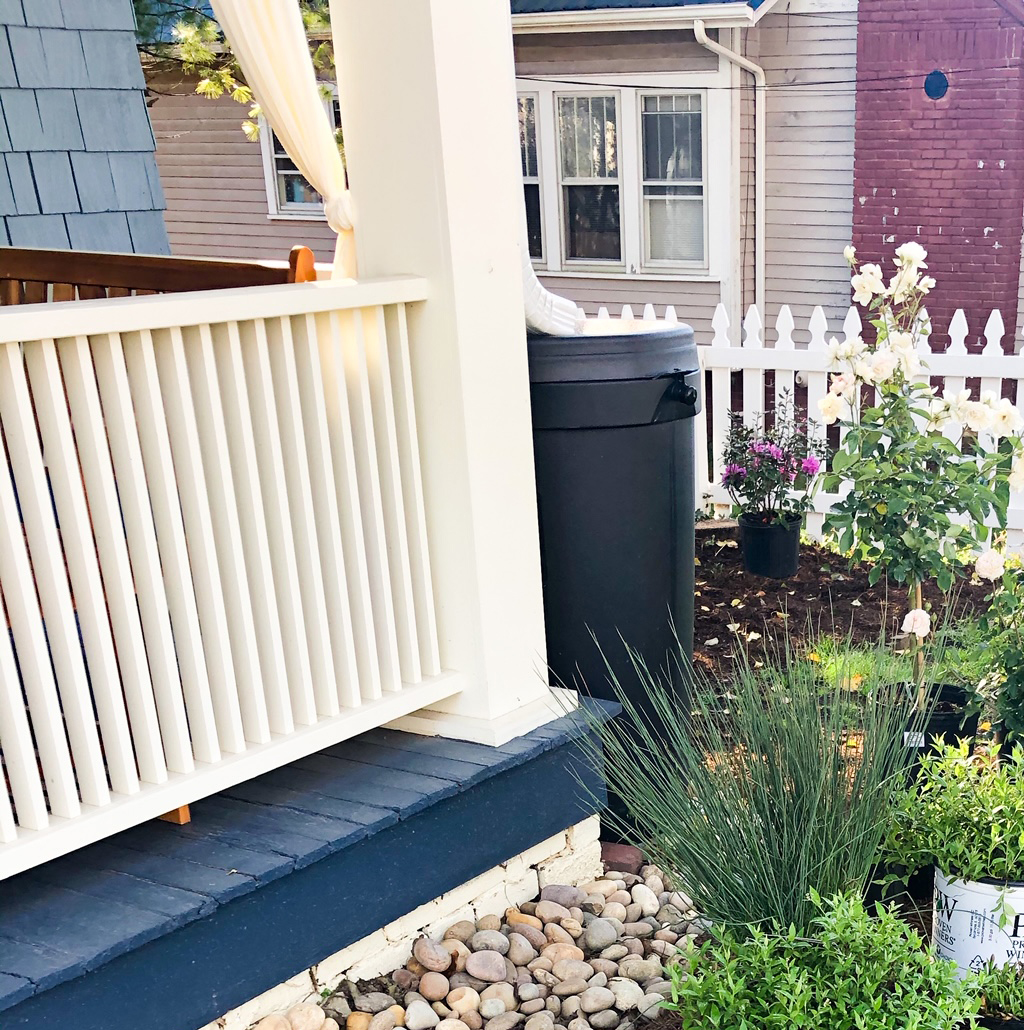 Did you know? The City of Hendersonville started our rain barrel program back in 2017 as part of our overall storm water program. Collecting and reusing rainwater reduces the amount of water flowing into storm drains, waterways, and ensures that every drop of water is being used efficiently. Our Assistant City Manager, Brian Pahle is setting the example by having not one, but two rain barrels at his home!
"We love our rain barrels, we have used them to provide water for our front gardens and to assist with drainage in the front of our house during large rain events. It's nice knowing that we always have some water stored away for our flowers if we go without rain for a couple weeks."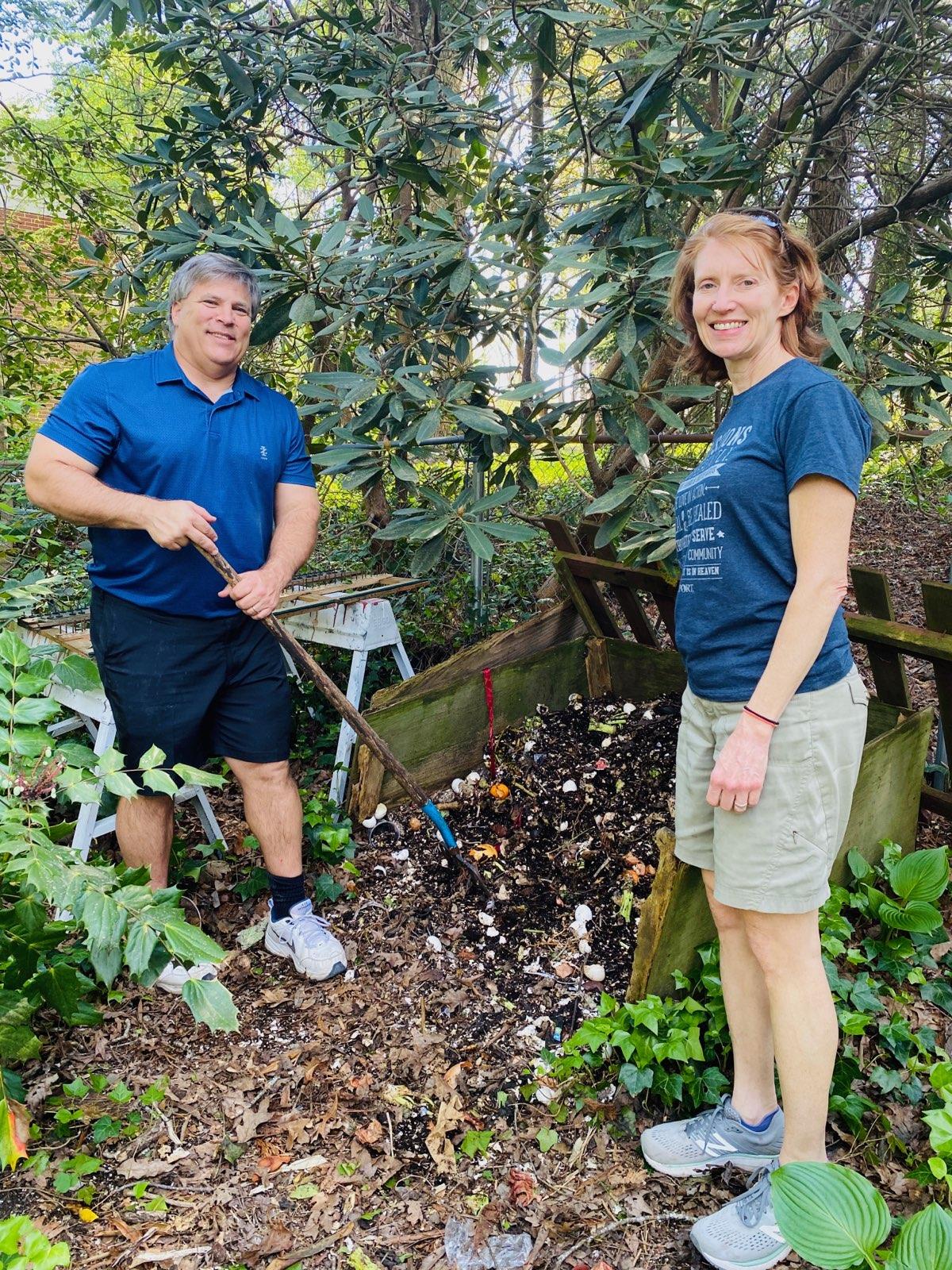 Did you know? One of our Council Members Jerry Smith, has been composting with his family for many years.
"We started composting as a way to cut down on waste going into the landfill. We also noted that when we added recycling to composting, we had less trash each week than we had compostables and recyclables. We guess that a third of our waste actually goes to trash now. We have been conscious to only put compostable materials in our pile meaning that there are no smell or odors. We are happy that some of our food waste goes back to our yard. We also know that organic material in a compost pile decomposes aerobically which means no methane gas is produced... a more potent gas than carbon dioxide for greenhouse gases."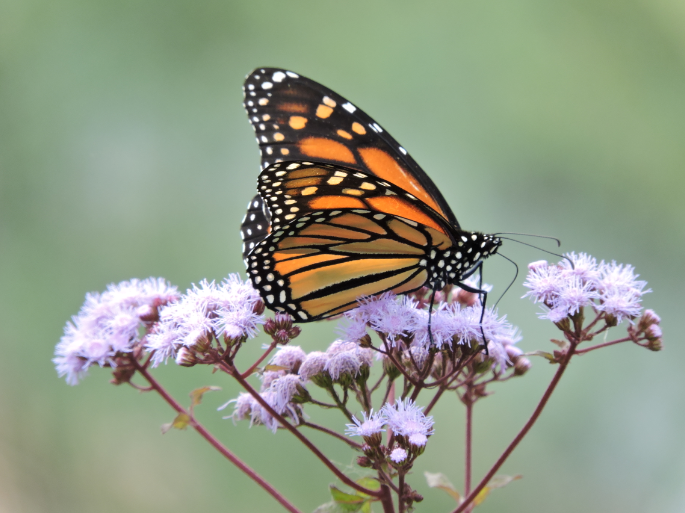 The City of Hendersonville celebrates Earth Day every day by being certified as a Bee City USA affiliate. In their joint effort to continue to fulfill the city's commitments to create healthy habitats for pollinators, the Hendersonville Tree Board and Hendersonville Environmental Sustainability Board partner with Bullington Gardens to manage the program.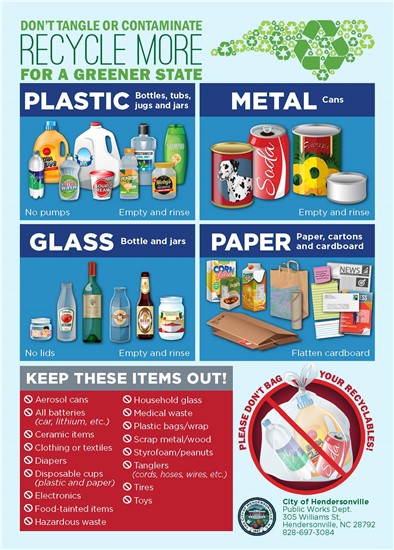 The first Earth Day, the brainchild of then Sen. Gaylord Nelson of Wisconsin, was held on April 22, 1970. Growing concerns about the environment (spurred in part by the 1962 publication of biologist Rachel Carson's book "Silent Spring" about the impact of pesticides on the environment) inspired more than 20 million Americans to participate in rallies and cleanup campaigns across the U.S. That first Earth Day is widely considered the seminal beginning of the environmental movement, and today Earth Day is celebrated by an estimated 1 billion people around the world [source: EarthDay.org].
One simple and easy way for residents to celebrate Earth Day every day is by recycling. Learn about the City of Hendersonville's recycling program.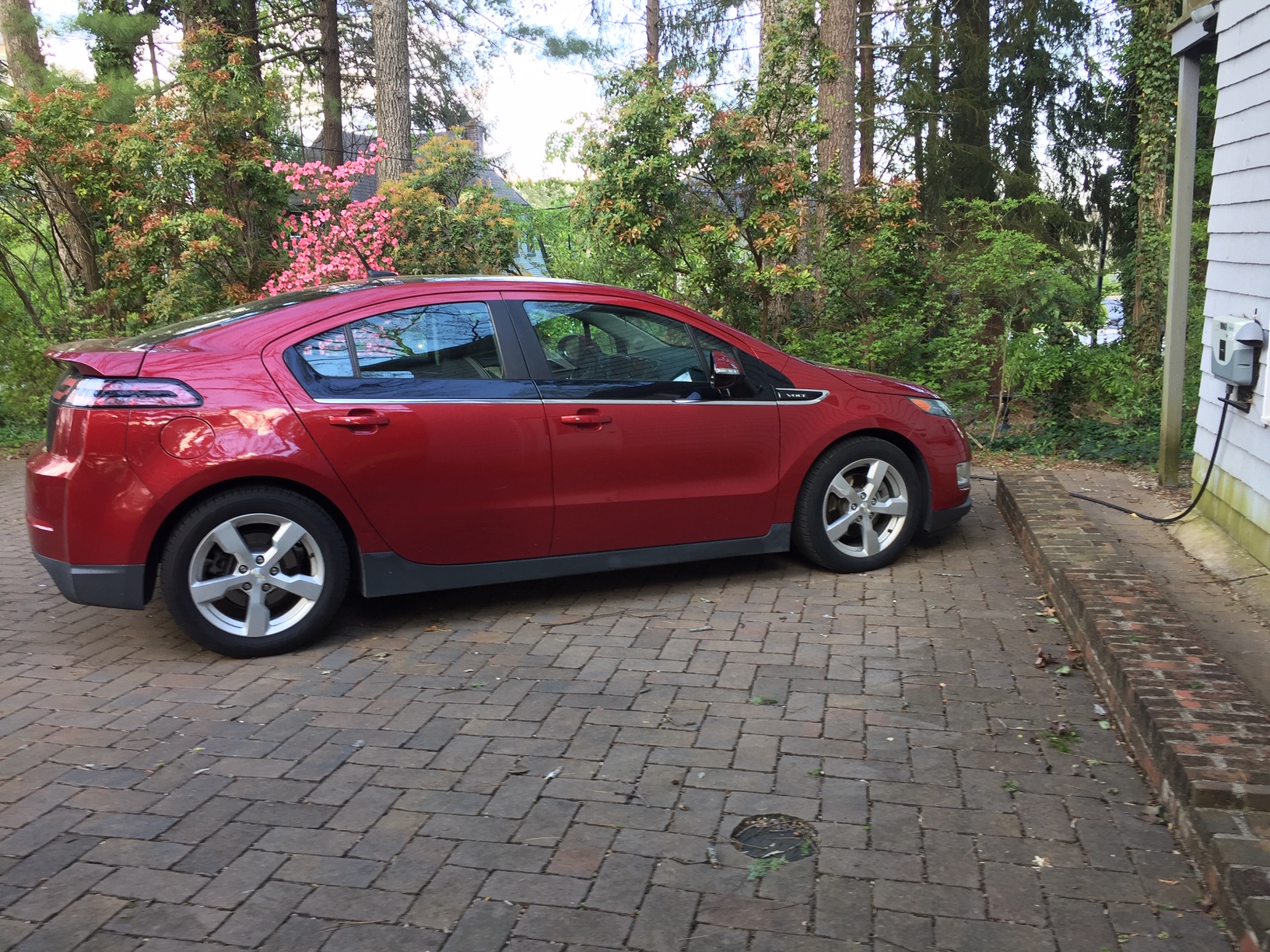 Another great way to celebrate Earth Day every day is by choosing to drive a hybrid or electric vehicle. Did you know? Our very own Hendersonville Mayor, Barbara Volk, owns a hybrid vehicle! We asked her what Earth Day means to her and how she celebrates every day.
"I believe we should be stewards of this earth. Earth Day serves as a reminder of what we can do to keep its land, air, and water cleaner and healthier. I try to be mindful of conserving water and energy, to follow the three Rs—Reduce, Reuse, Recycle—and to compost my vegetable scraps. Those are all easy to do, taking just a little extra time and effort on my part. But I was able to go a bit further. I purchased a Chevrolet Volt, one of the first hybrid cars available. Most of my driving is on battery power, which emits no pollutants. I'm pleased that I can do at least a little toward making our mountain air easier to breathe."