NeighborWoods Projects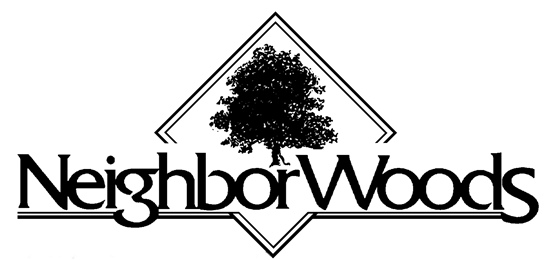 A Program of Hendersonville Tree Board
Growing Our Urban Forest – A Community Effort
Partnering with individual property owners, businesses, neighborhood groups, and organizations, Hendersonville Tree Board works to plant trees and help educate people about the many benefits trees offer. The NeighborWoods program is a collaborative effort designed to replenish and sustain the City tree canopy and urban forest, while also offering instruction on proper tree care and maintenance.
A NeighborWoods Tree Fund has been created at the Community Foundation of Henderson County to accept donations which will keep the tree-planting program growing. The funds are used by Hendersonville Tree Board to purchase trees for residents to plant in yards, at businesses, in neighborhood green spaces, and where needed. The Tree Board's program aims to assist residents to plant and maintain trees for health, beauty, wildlife, and to increase our urban forest coverage. Donations for this program are accepted through Community Foundation of Henderson County. Please click here for more information on making your tax-deductible donation to the NeighborWoods Tree Fund.
How It Works
Participants in the NeighborWoods program are provided trees, mulch, and assistance from tree experts to educate about choosing the right tree for the location and proper tree planting and maintenance. Participants sign a pledge to care for the trees after planting. All NeighborWoods trees are purchased by the Tree Board with donations and assistance from Hendersonville City Council and its Public Works Department.
NeighborWoods trees may be planted in yards, in neighborhood common areas, at schools, at businesses, or as streetscapes along streets and avenues. A variety of species may be offered, including small, medium and large maturing varieties that are appropriate for the location. A Tree Board member will work with applicants to determine the best choices from the City's Species List of Trees and Shrubs. Successful NeighborWoods events involve strong participation and partnership, including support for ongoing care and preservation. Typically, trees are planted during tree-planting season (fall and early spring).
Benefits of NeighborWoods
NeighborWoods projects help neighborhoods by:
Improving property values: Studies show that property values of homes with trees are 5% to 20% higher than similar properties without trees. Source: Arbor Day Foundation
Beautification: Trees provided through NeighborWoods provide instant beautification and inspiration for additional curb appeal improvements.
Cooling urban areas: Shade provided by trees has a direct cooling effect on the air temperature for nearby sidewalks, roads, houses, and parks.
Improving air quality: High temperatures escalate the production of smog and other pollutants. Trees help by reducing the air temperature through shading and carbon monoxide absorption.
Reducing traffic speeds: Tree-lined roads provide a sense of enclosure, which causes motorists to drive more slowly and carefully.
Energy conservation: By producing shade, trees help conserve energy as they intercept radiant heat.
Noise reduction: Trees and shrubs are effective buffers in screening out urban noise.
Wildlife habitat and pollinator protection: Trees provide critical habitat for birds and diverse wildlife in the urban area. Pollinator-friendly trees and shrubs help preserve and enhance pollinator insects.
Thirty-Five Trees Planted Through NeighborWoods Project
Residents in the Hendersonville's Hyman Heights Historic District received trees on March 11, 2017, which they planted on their property. The 35 free trees were provided by Hendersonville Tree Board as part of the NeighborWoods Project. A demonstration was given to show participants how to properly dig the soil, amend it, and plant the new trees to increase the chances of success.
"I am happy that my neighbors are interested and willing to commit to this program," said Suzanne Hale, a Hyman Heights resident who helped organize the program in her neighborhood. "This is an older neighborhood, and it's a good idea to add new trees to fill in where old ones have been lost."
Recent NeighborWoods Tree-Planting Projects
More than 150 trees have been planted in Hendersonville through the NeighborWoods program since 2010. At Regal Oaks affordable-housing project for senior citizens, at least 10 fig and cherry trees were planted; 84 American dogwoods were installed on properties along Fifth Avenue West, creating a beautiful springtime display; Hendersonville Community Co-op has planted more than 14 trees and numerous pollinator plants and shrubs to enhance the storm water wetland behind the new storefront; a project in Green Meadows included fruit and nut trees.
2010-12 Dogwoods on Fifth Avenue West (approx. 84 trees)
2013 Henderson County Library, Washington St. (approx. 15 trees)
2013-14 Bruce Drysdale Elementary School campus (approx. 38 trees)
2016 Hendersonville Food Co-op (approx. 14+ trees plus shrubs)
Seventh Avenue Community Garden (a selection of fruit and nut trees)
Housing Assistance Corporation (at least 10 fig and cherry trees)
Also Scheduled in 2017:
Approximately 31 trees will be planted along the Oklawaha Greenway at the Kimberly Clark Corporation.